April 06, 2005
Radar Image around 6pm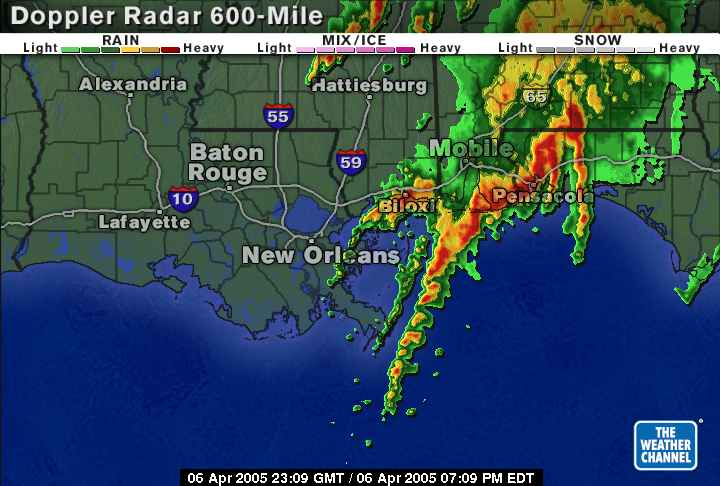 Back Room Window - this window is boarded up on the outside still, all the water is on the inside.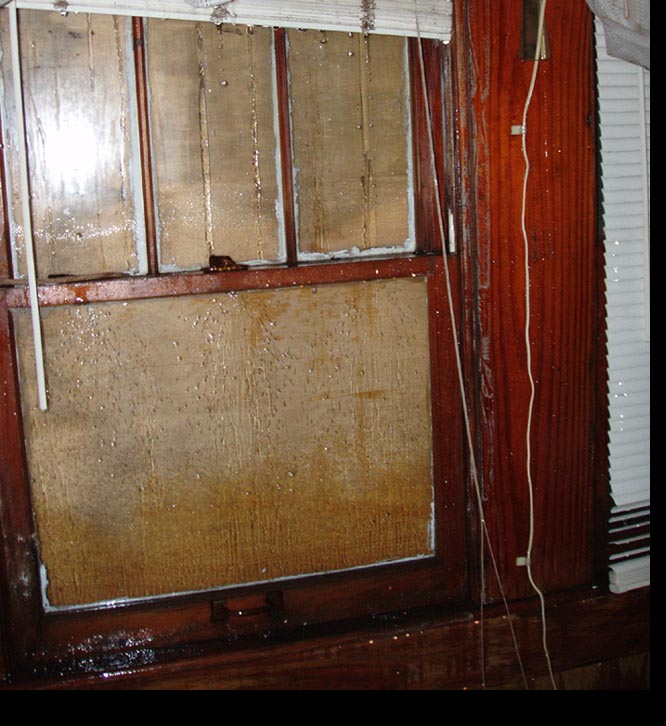 Back door - this is about eight feet away from my computer :(
Also, though this doesn't look in the photo like a lot of water at one time, it's actually a steady stream to the naked eye. The fast shutter speed separates out what the human eye can't.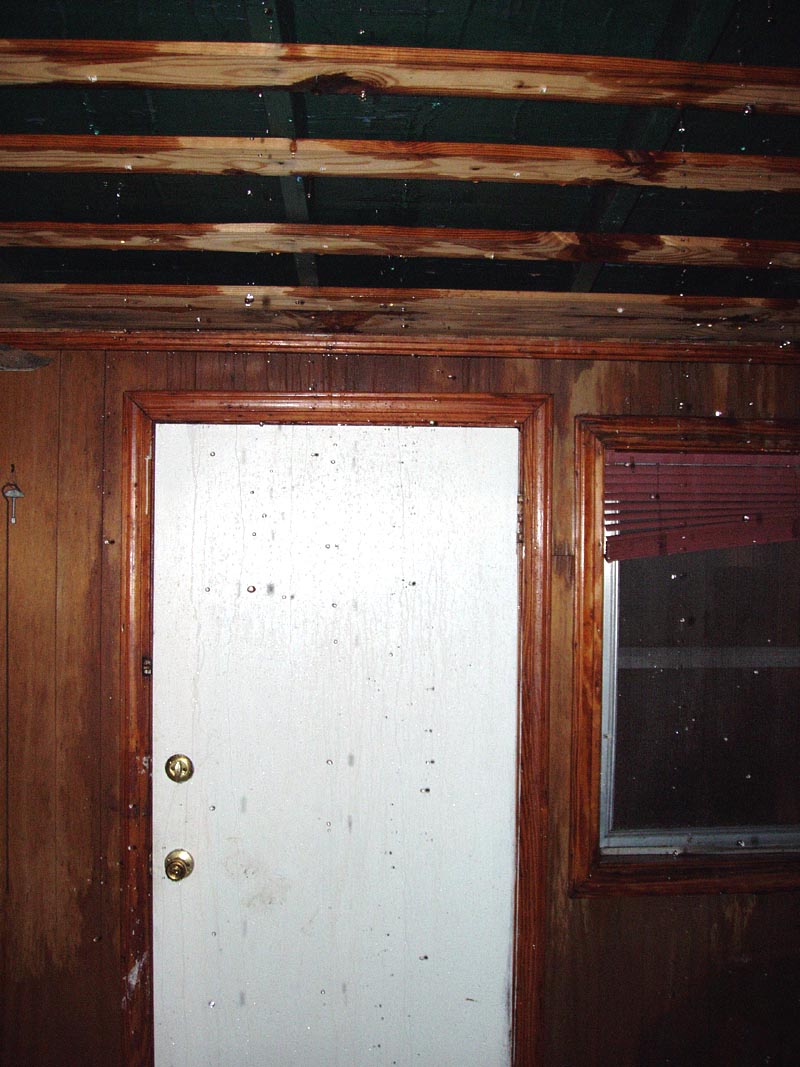 Radar at 8pm - notice that the line hasn't moved much :(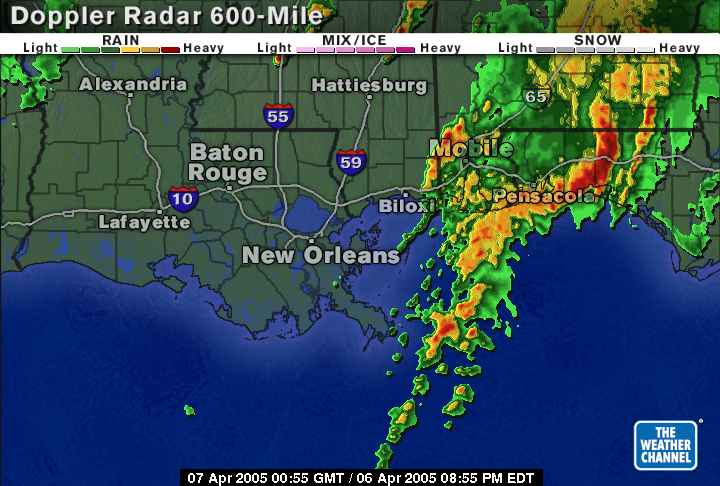 Back area - these buckets (the clear ones hold 16.5 gallons, the blue holds 10) were all empty when the rain started, and within two hours looked like this (two are overflowing, and I can't empty them because the door in the picture is swelled shut from all the water). Also there are two layers of plastic sheeting on the roof over this area - this is just what's getting through that.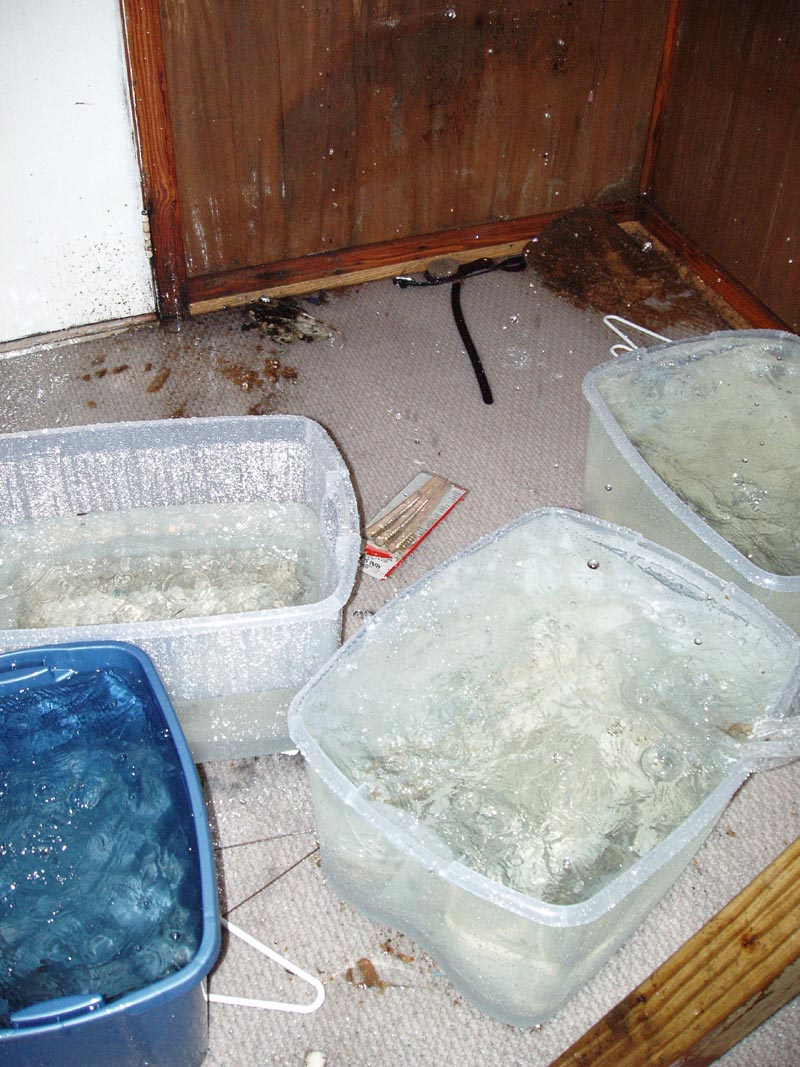 Ceiling: