Cocos/Keeling Islands
---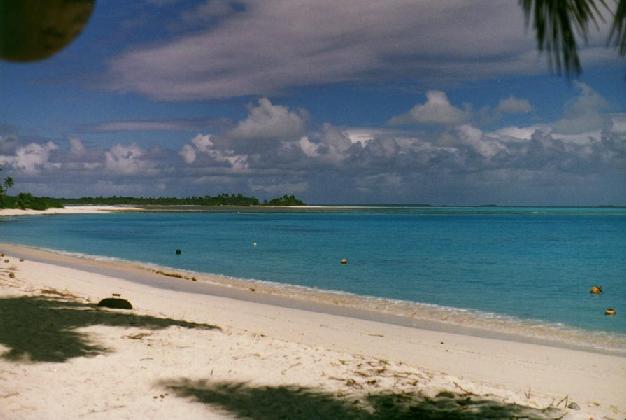 ---
Cocos/Keeling Islands
This small group of islands is located off the western coast of Australia. Its appearance, flora and fauna, is very similar, if not almost identical, to Diego Garcia. I wanted very much to go diving here (I even had my gear with me), but my flight times and their dive schedules didn't match up (not their fault, I was there on business, not to go diving !!). I did get some snorkeling in, the photos are on the following page.
---
Dive Photos
Cocos channel:
Visit Cocos Dive shop directly, or e-mail Dieter to find out how you can get there and go diving yourself !!
---
Some full-size photos
Cocos Beach: Check out the color of the water in this photo. It really does look like that, and I had to look twice at the photo to make sure it wasn't taken in Diego Garcia, they look so much the same.
Some live coral:
A Parrotfish + a few others: I couldn't get a side shot of him, he wouldn't slow down ! Other than the triggerfish, probably one of my favorites.

Links to the "past"
Back to my Diego page: (if you jumped over from there)
Back to "Who I Am" page:
Back to Main page: